Alright ladies (and gents too!). Let's talk unmentionables. Underwear. We all wear it, for the most part, and I know for myself, it tends to take up the most room in my suitcase on extended trips. Ladies tend to change their underwear on a daily basis, whereas gents can get away with changing a little bit less often (hence how they manage to pack so much less than we do!).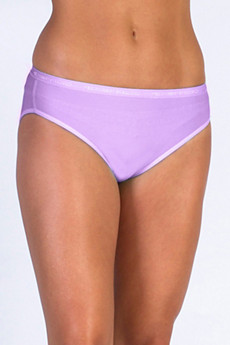 Enter ExOfficio. As always, all opinions are my own. I just want to  help fellow adventurers solve one of life's great packing problems.
The ExOfficio underwear is light, breathable, and quick drying. Extremely quick drying. This is a huge plus while travelling!  On most of my trips, 3 pairs of underwear is quite sufficient. My husband packs 2 and they are all the ExOfficio brand. They offer a range of different options and styles to suit most tastes.
Their ladies underwear line is located here.
Their men's line is located here.
To wash and dry the underwear most effectively, here's the steps that I use:
Toss underwear into the sink, a pot, or a spare waterbottle along with a little bit of soap and some water.
Shake the bottle or scrub the underwear around a little bit. After only one day of wear it doesn't need much time!
Rinse the underwear and then wring it out.
Lay the underwear on a towel and then roll the towel up.
Stomp on the towel.
Remove your mostly dry undergarments and hang them in a convenient location.
Wake up to fresh, clean underwear!
ExOfficio does carry other travel-specific clothing, but I haven't yet had the opportunity to test it out. Perhaps next time I need some new clothes!
While it requires just a little bit more work since it is necessary to wash the undergarments each night, the amount of space and weight saved while packing makes it possible to pack much lighter. It generally takes me less than five minutes to wash and dry our undergarments. On trips of 1 week or less, I have managed to pack into a small carry on backpack by combining the ExOfficio underwear with Icebreaker clothing (more about Icebreaker later!).
While 2 pairs could be sufficient, I like having 3 just so that I don't have to wash items every day or as a backup in case it doesn't dry. Just to note, I have only woken up to damp undies once. This was in Peru, where it was exceptionally humid and rained overnight. I also woke up to still wet hair, and condensation on nearly everything in the hotel room.
So if you find yourself on an extended trip and don't want to pack 14 pairs of underpants, consider ExOfficio !